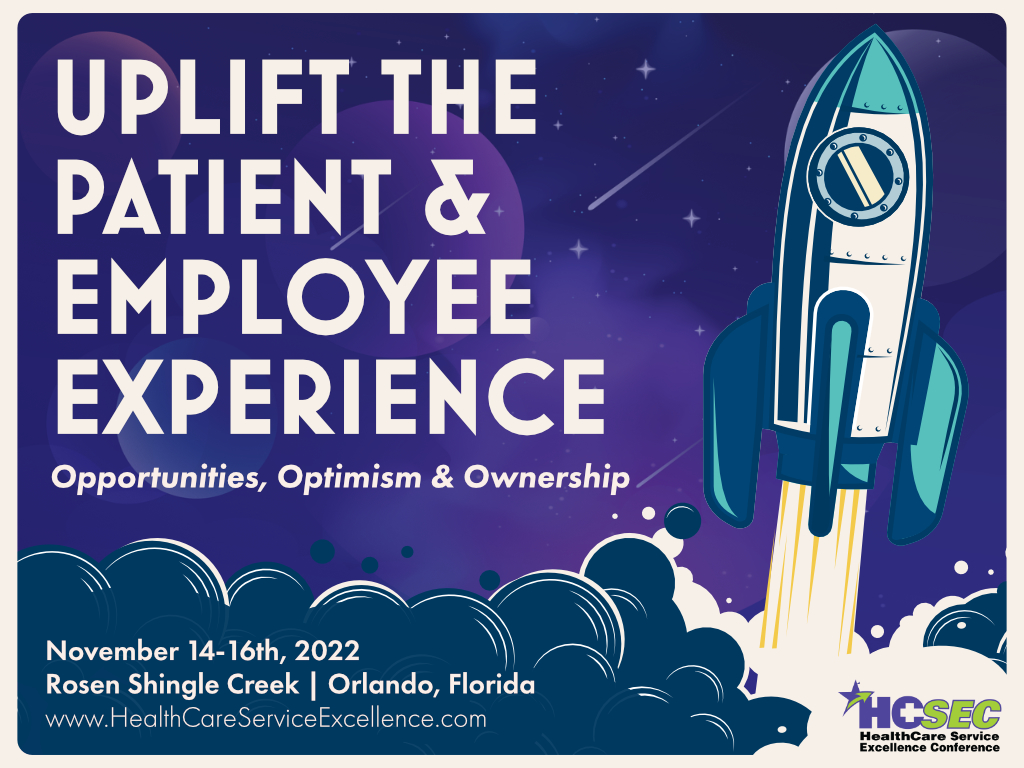 Orlando, FL
HealthCare Service Excellence Conference
February 8-10, 2021
We are excited to welcome you to our 21st Annual HealthCare Service Excellence Conference.
"Driving a Culture of Engagement"
Join us for 3 days of inspiration as well as meeting healthcare leaders from across the country. This year's conference promises to deliver an exciting blend of educational, inspirational, and motivational moments. There will be terrific networking opportunities to take your patient/resident experience to a whole new level. We have gathered an amazing array of captivating and thought provoking speakers to bring our theme to life.
At any time if you have questions, concerns, or just want to touch base, please contact our Conference Chair, Pat Goodberry at 1-800-667-7325 ext. 201 or